Norwich University of the Arts, 2020
D&AD New Blood Yellow Pencil Winner
A D&AD advertising campaign for MARTINI which encourages people to make time for friends by offering free drinks to those who meet with a friend called Martin.
J

udges Comments (Nick Stringer & Lucy Steele MARTINI):
"It was a brave and counter-intuitive idea that took guts to write and present, challenging us as clients to think creatively and bravely. I loved it. Bravo!"
"The execution was fantastic and we could see the potential for PR and social noise, cutting through with a really unique and creative Message."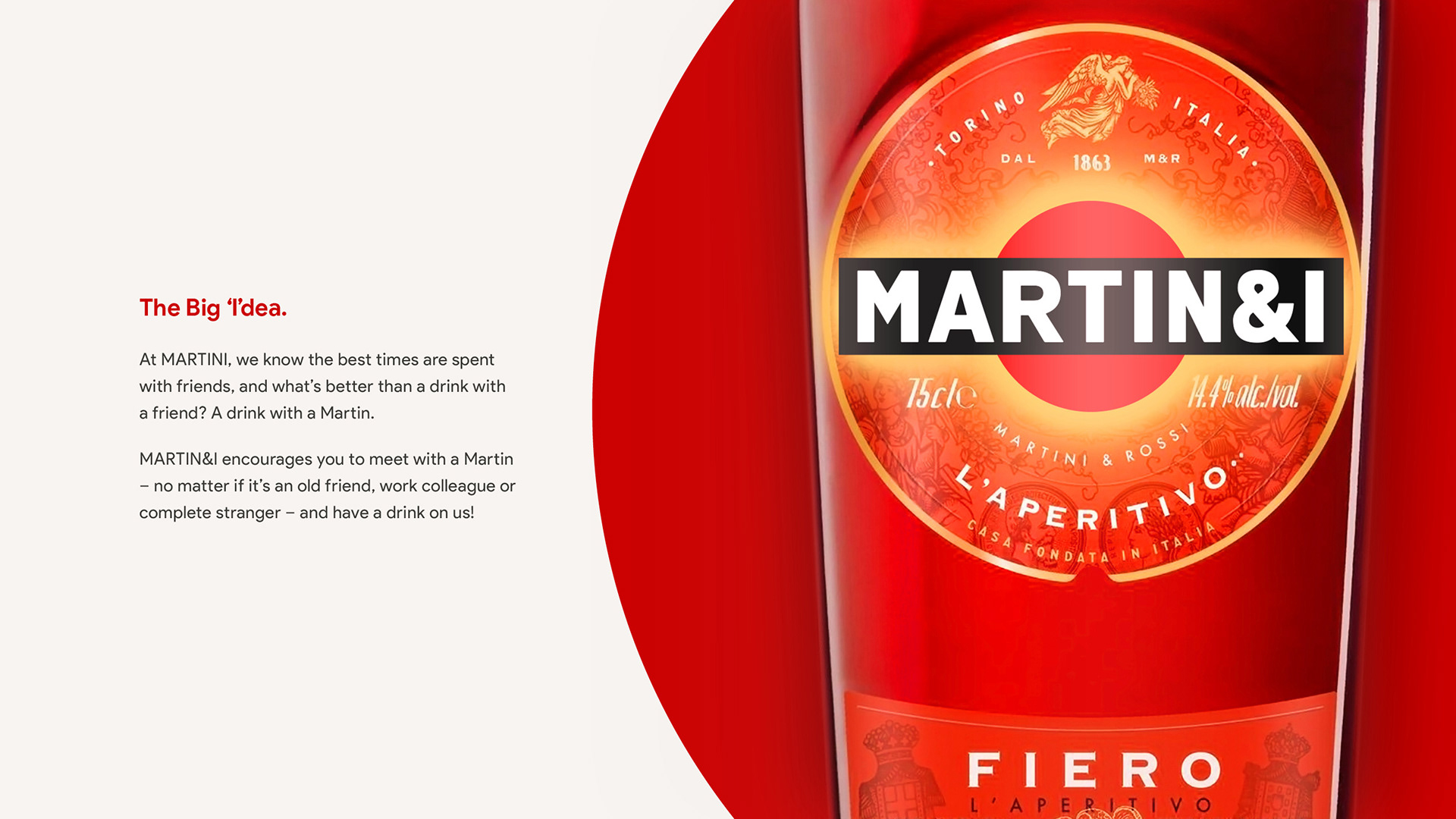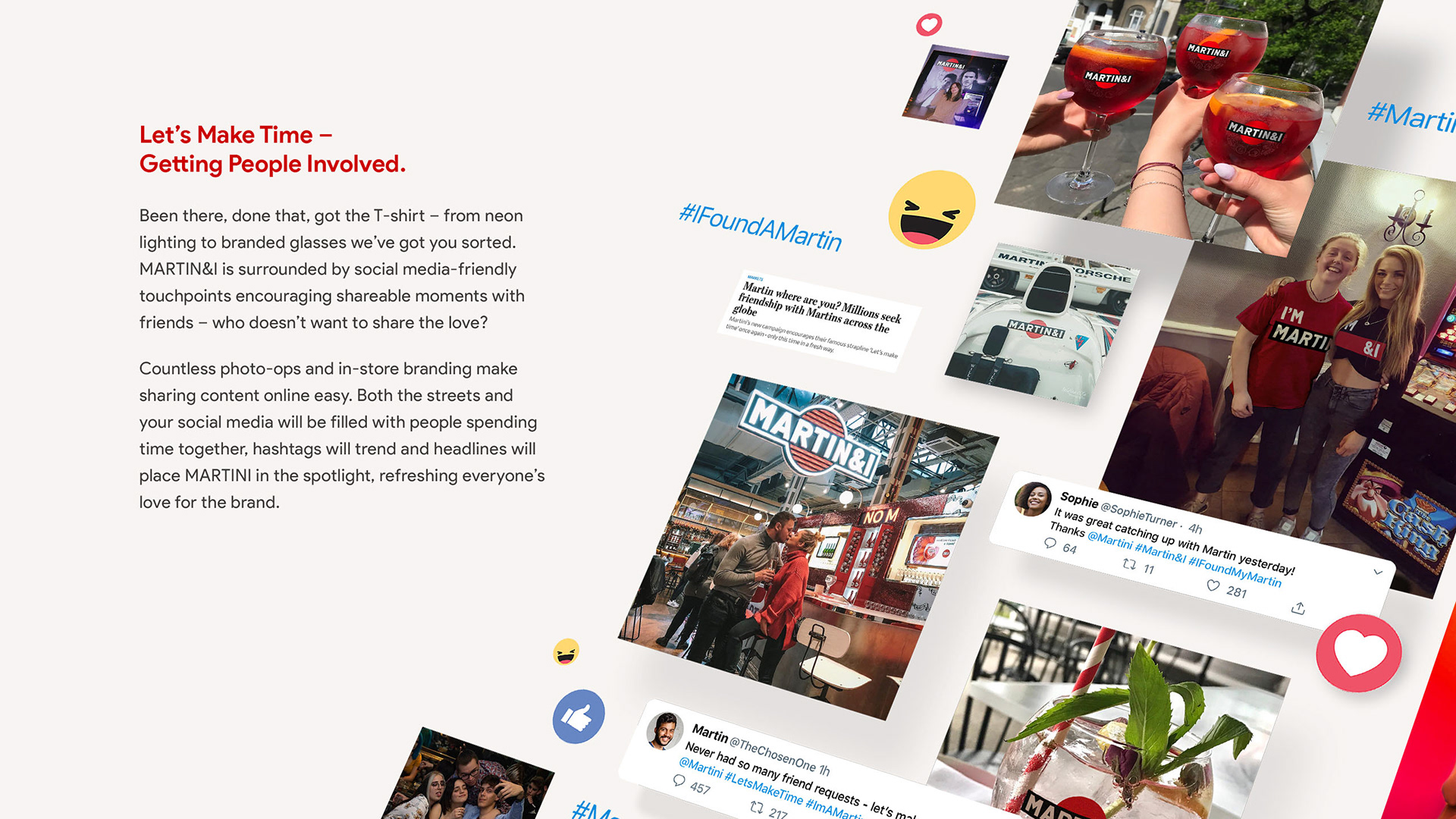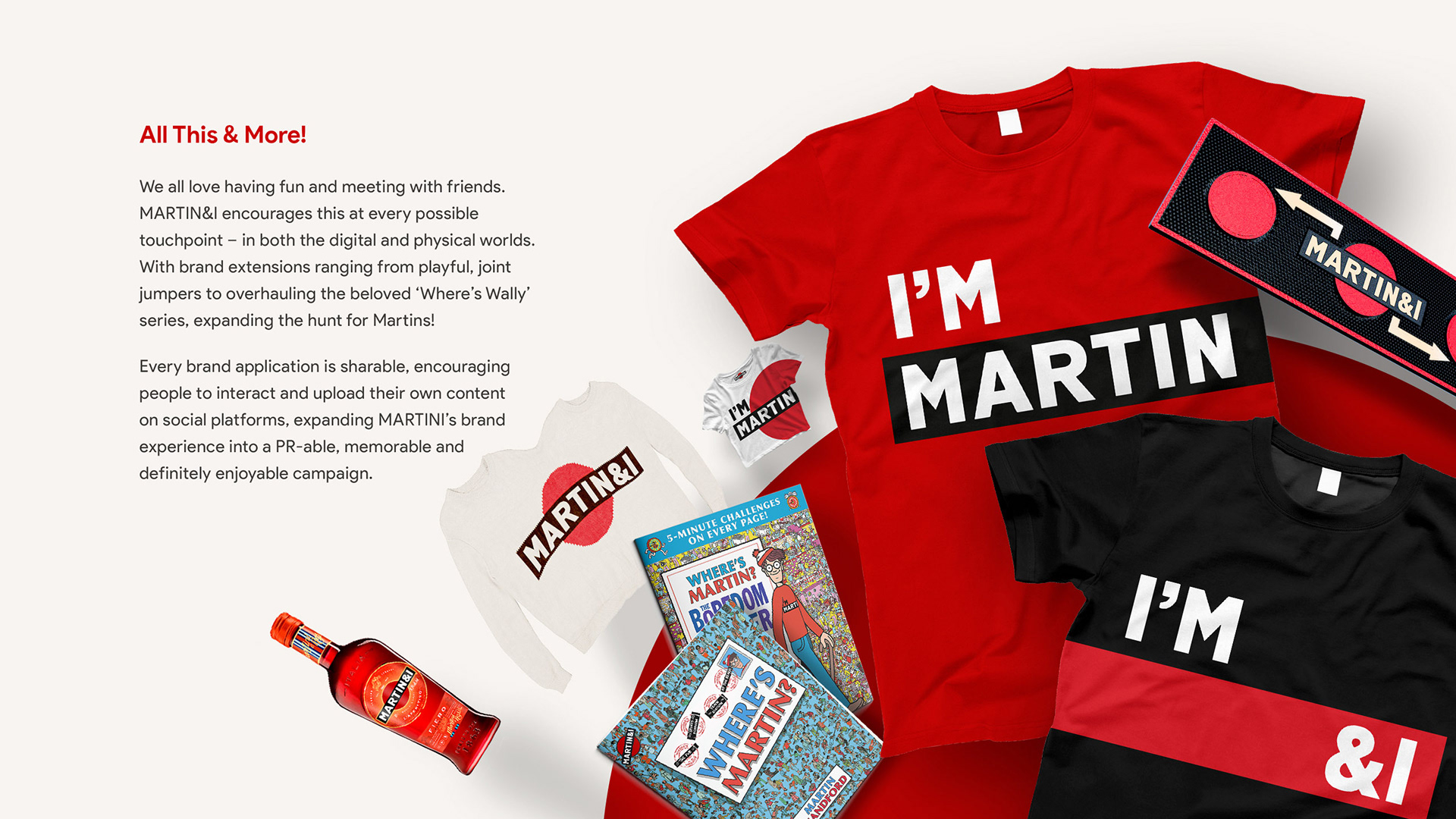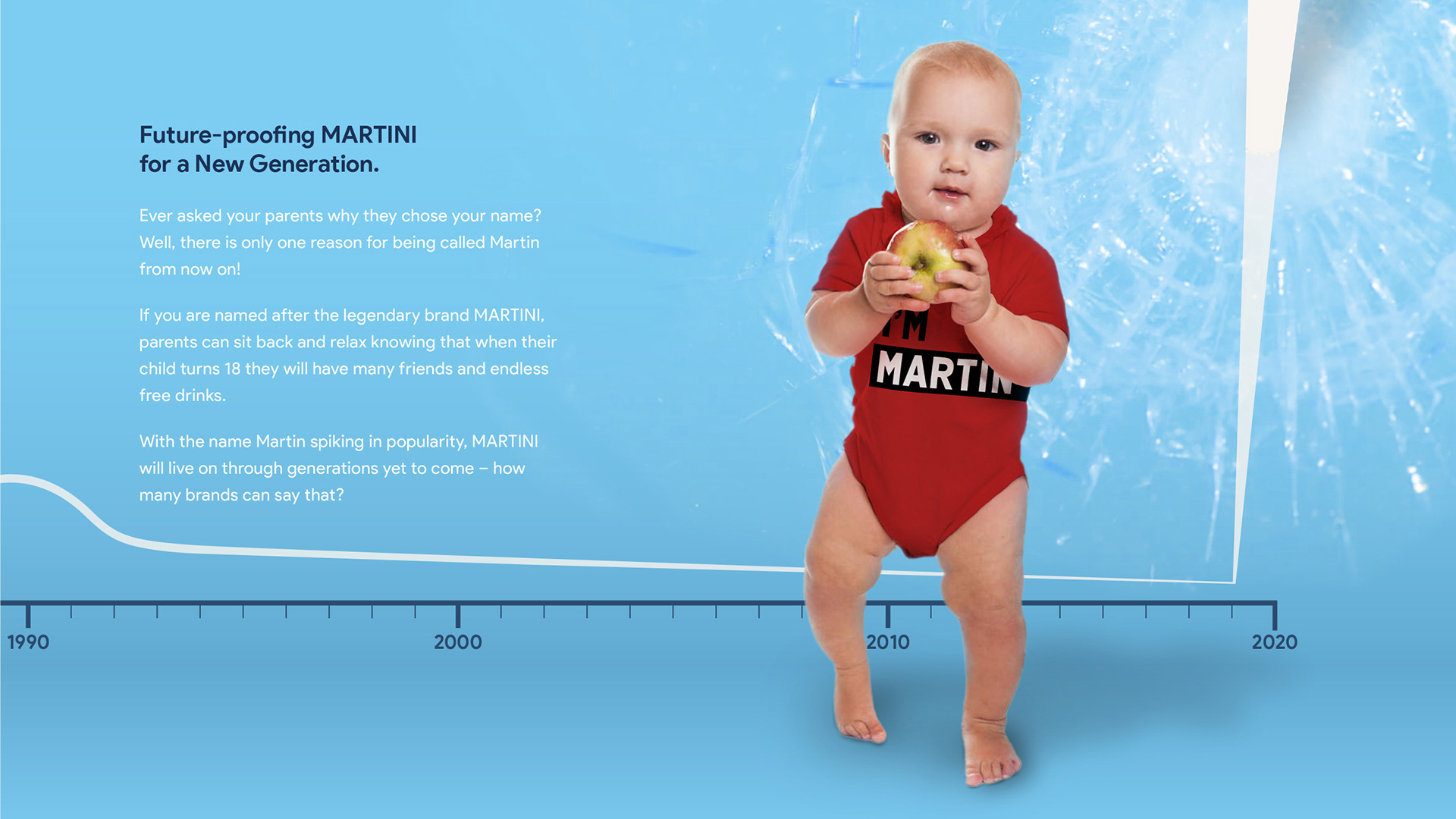 Creative Team: Ethan Brown & Ben Chamberlain