Norwich University of the Arts, 2019
​​​​​​​
We created a fictitious brand aimed at challenging an existing market. We invented Pure. Pure is a healthy juiced water for kids aiming to endorse creativity whilst championing a healthy drink for kids. Made from organic fruit juice and British spring water, Pure combines a tasty drink with creativity by using lettered cans to encourage the user to doodle things. This allows them to spell words using cans and expand their imagination, whilst promoting recycling, healthy drinking and creativity – one can at a time!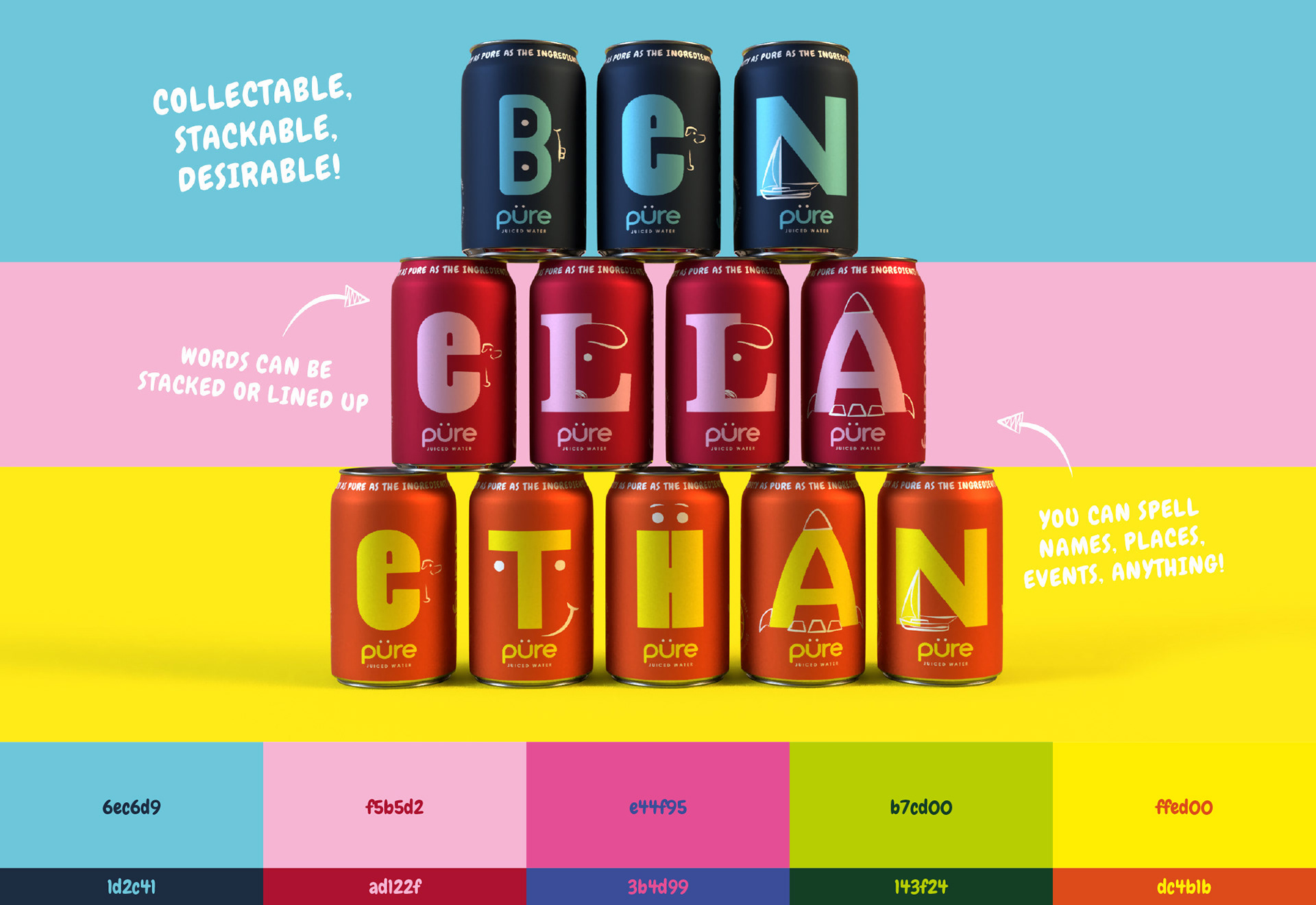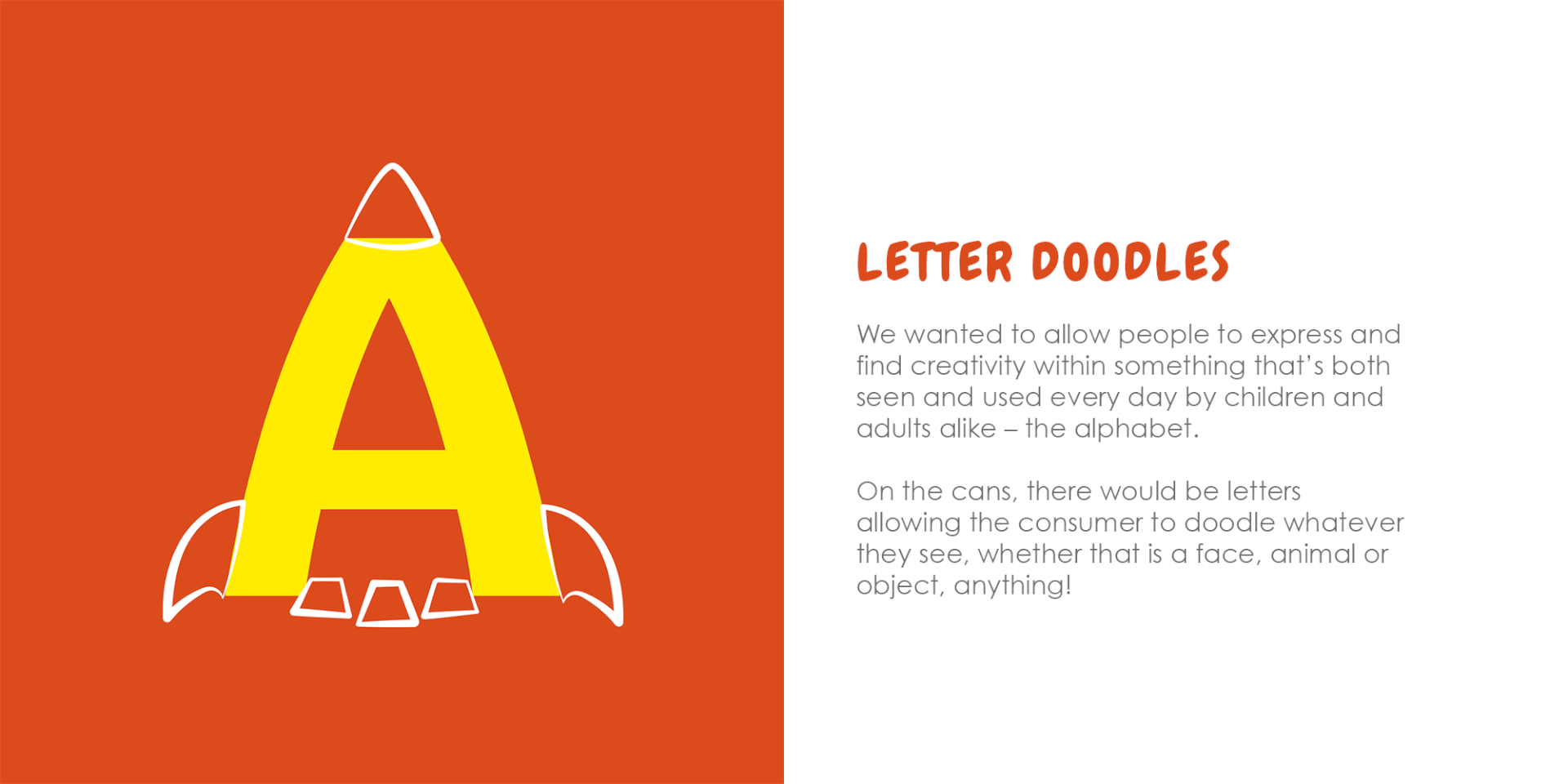 To engage interest throughout the year, Pure would run season and event based campaigns. These would include Seasonal Multipacks being released for events such as the World Cup, Halloween and Christmas. There would also be frequent social media competitions aimed to encourage engagement and allow a platform for consumers to proudly display their artwork and doodles.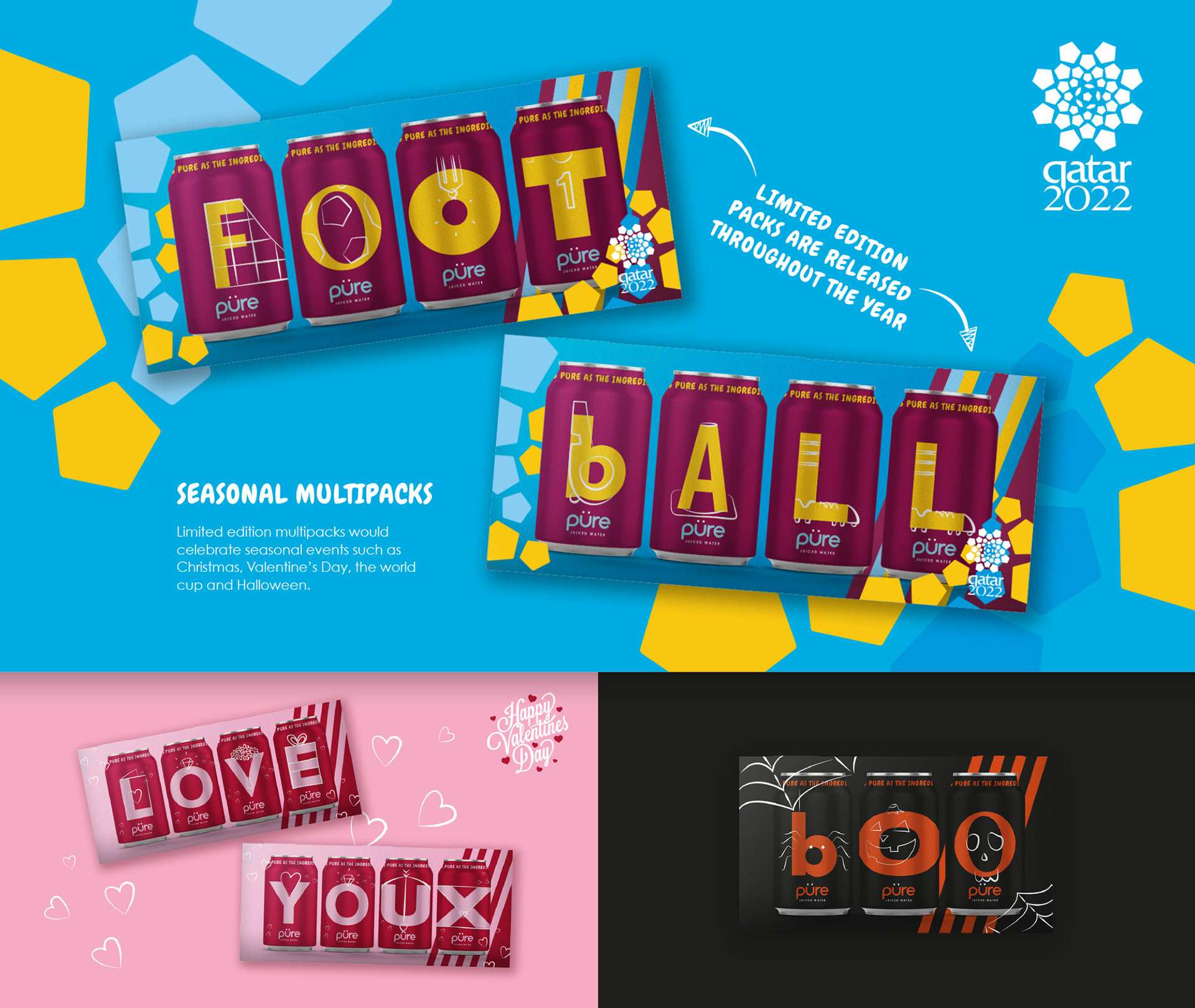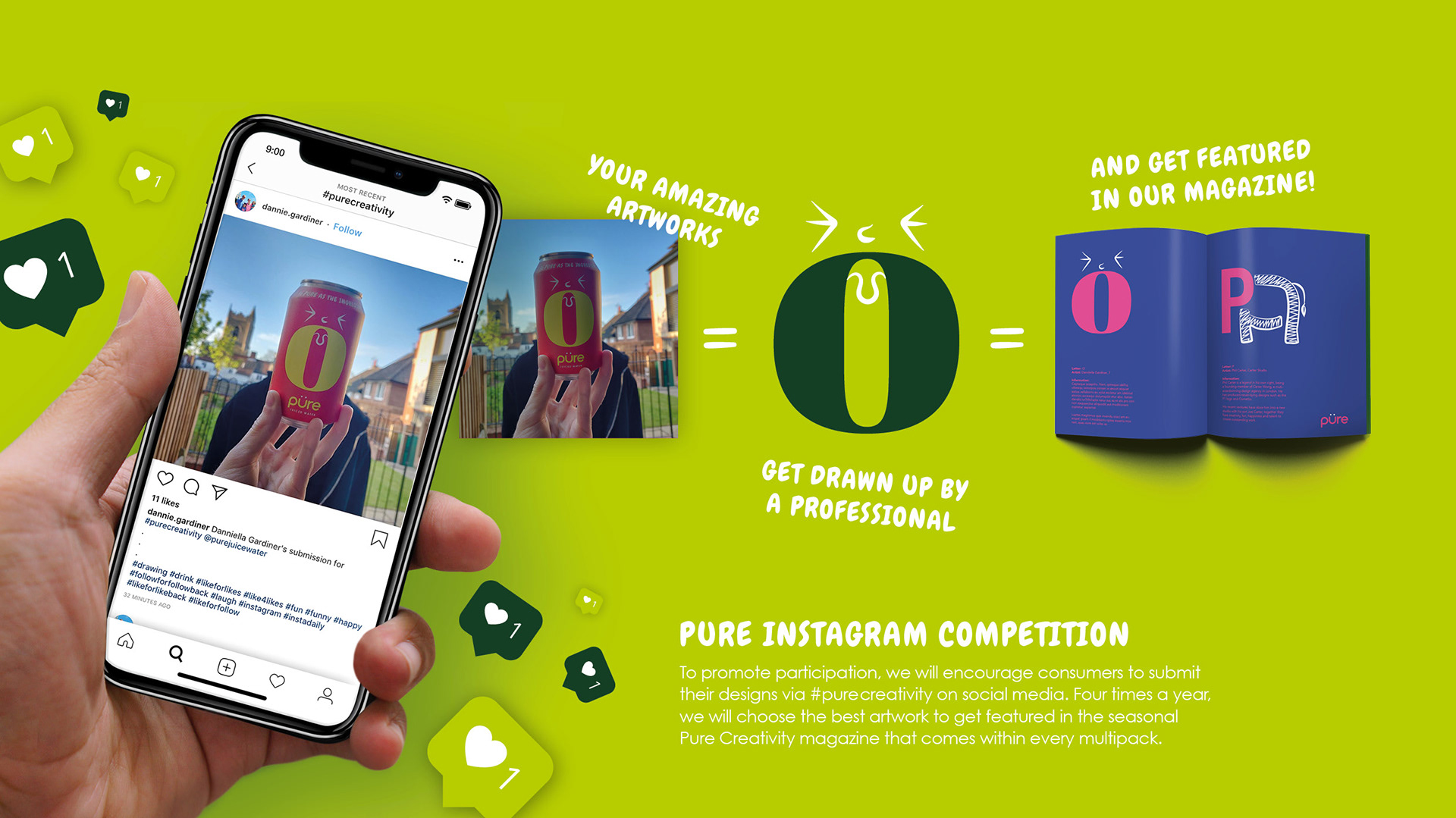 Pure would aim to promote creativity whilst championing a healthy drink for kids. To enhance interactivity Pure merchandise would be released with the same level of customisability allowing the children to proudly display their works of art to the world.
Furthermore, to tackle the issues that Pure stands for, we would fund art and creative subjects within schools. This would be achieved by a form of reward system; the more cans that are recycled, the more supplies they receive. To accentuate the encouragement of recycling further, Pure would also put recycling bins that look like a giant can within school playgrounds.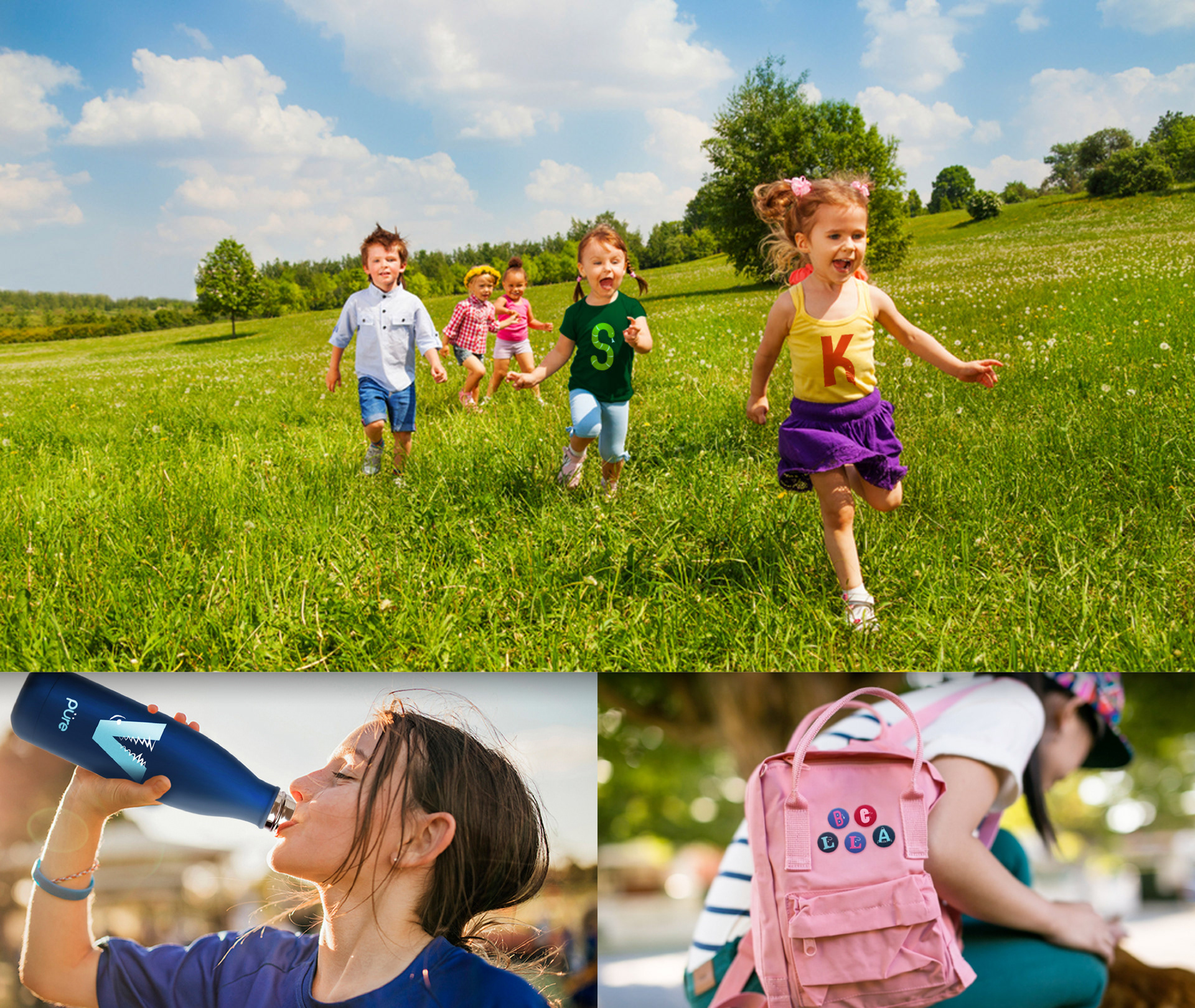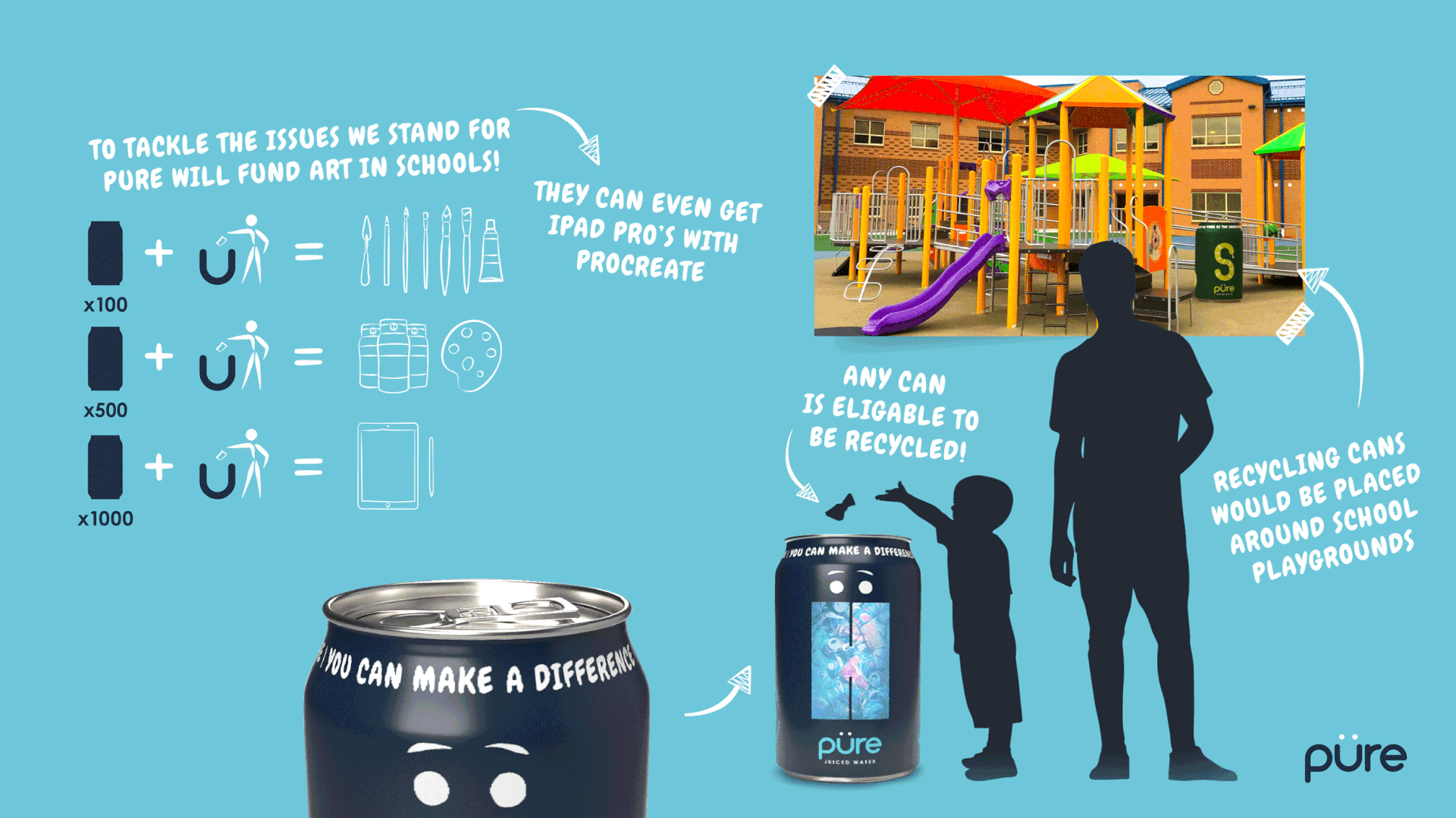 Creative Team: Ethan Brown, Ella Flood & Ben Chamberlain